NEW OPENING
Our new Hotel Villa Ceselle
Matrimoni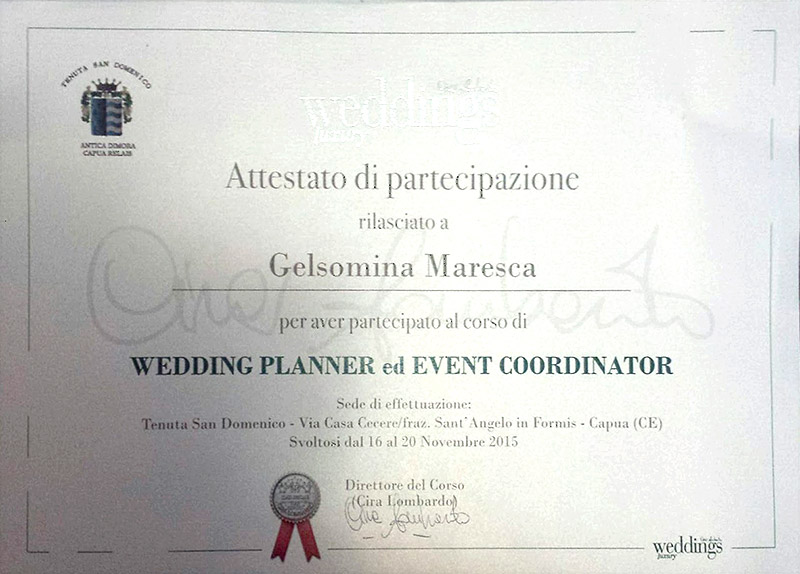 Da Gelsomina possiamo organizzare un matrimonio indimenticabile. La cerimonia civile può essere celebrato sul panoramico belvedere della Migliere e poi possiamo festeggiare il matrimonio sulla terrazza del ristorante. Gelsomina Maresca, proprietaria del ristorante è anche wedding planner e event coordinator.
Restaurant
Nothing beats the experience of savouring the dishes for which Capri is famous whilst seated at a table on the spacious panoramic terrace of the restaurant 'Da Gelsomina alla Migliera'. The island's gastronomic delicacies taste all the more sublime when enjoyed in this magical atmosphere.
The menus pay homage to the local culinary tradition, with dishes prepared using only the freshest of ingredients. The wine list features an impressive range of excellent labels selected from the Campagnia region's best wineries, and includes the restaurant's own DOC wine.
Among the specialities which have earned the restaurant its reputation as one of the best eateries on the island of Capri, we find 'coniglio alla cacciatora', 'pollo al mattone', the legendary 'ravioli capresi' and 'spaghetti alla chiummenzana'. A great number of the dishes are prepared with produce from the restaurant's own kitchen garden.
The restaurant seats up to 200 people, in the inside dining room (seating capacity for 80-90) and on the terrace with view of the Gulf of Naples (seating capacity for 120-130).
Both areas provide excellent venues for all manner of events: lunches, dinners, wedding receptions, birthday parties, anniversary celebrations and gala dinners.